Founder of Fulfilling Relationships
Val Logan is the Owner of Living Ultimate Values, and is the founder of two of its divisions: Fulfilling Relationships (the coaching and counseling division) and Materialize Your Dreams (the metaphysical education divisio

n). Affectionately referred to as the King of Hearts by his wife and friends, Val is very enthusiastic about his work and living the authentic life. His commitment to his own personal growth and that of his clients and students is unwavering.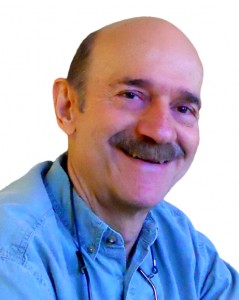 What Sets Val Apart?
Val's intuition is expertly honed. He has spent over 36 years mastering his ability to hear within your voice what is blocking your success. He will very effectively guide you into the positive resolution that guarantees your self-empowerment and helps you to master the Law of Attraction.
You'll receive a lot of valuable work in a short amount of time. Val is known for his compassionate, straight talk. He's very skilled at getting right to the core truth, cutting through fears and anxiety and communication issues without unnecessary fluff.
He genuinely enjoys his work & therefore brings a lot of laughter and humor to your sessions with him. You just might be surprised to discover that transformational work, though deep and profound, can often be playful and fun!
With Val, there is no paralysis by analysis. His approach to coaching and spiritual counseling is highly interactive. You will be encouraged and guided into creating for yourself the life you want to live.
The support you'll receive from Val is holistic and well-rounded and will support you in LIVING the authentic life. He draws on a broad background in spiritual disciplines, group dynamics, intuitive & relationship coaching, hypnotherapy, personal growth seminars and his own successful marriage.
Val has absolute faith in your greatness. His commitment to your success with love and relationships is unwavering.
He is just as effective by telephone as he is in person so his skillful service is just a convenient phone call away!
Val's Diverse Love and Relationships Background
Val is a Certified Clinical Hypnotherapist (C.C.H.), a Certified Neuro-Linguistic Programming (NLP) Practitioner and an Ordained Minister with over 37 years of rich life experience in facilitating many forms of personal growth.
Val is a gifted relationship and transformational life coach, spiritual counselor and recognized expert in helping people with their communication issues.
Val and his wife Jeanette are the co-owners of Living Ultimate Values, a company they formed in 1993 to help people unlock their true magnificence and experience more meaningful joy.
Val holds a D.D. degree from the Spiritis Church in Sedona, Arizona.
As an Alternative/Complementary Healthcare provider with an eclectic background, he is truly in a league of his own. Val's desire to expand his own consciousness led him into the study of ancient and modern philosophies, intuitive counseling methods, deeper levels of communication, spiritual principles, law of attraction and other universal laws, most of which were not being taught in traditional academic arenas.
Most Essential Training for Fulfilling Relationships
Instrumental to Val's success has been his training with the legendary Fritz Perls in Gestalt therapy, with the Church of Divine Man in Intuitive Sciences, with Suzuki Roshi in Zen Buddhist Meditation and his training with Leonard Orr in Rebirthing. As a result, Val has developed his own masterful blend of innovative teaching, coaching & spiritual counseling.
Val has mastered the use of his intuitive abilities to hear, see and feel in your voice what is holding you back. He will guide you into the profound, breakthrough resolution that helps you to silence your inner critic and master your own subconscious mind. The dawning possibilities will challenge and amaze you.
Experience With Communication Issues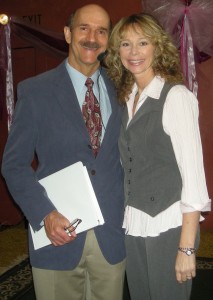 Val draws from his extensive experience with individual, couple and family coaching and spiritual counseling, conflict resolution, team building, stress management, transpersonal awareness groups, law of attraction and relationship classes.
His relationship coaching has been greatly influenced by his own successful marriage to his wife, Jeanette, and the following relationship coaches and authors:  David Steele, MA, LMFT, of the Relationship Coaching Institute, Drs. Gay and Kathlyn Hendricks of the Hendricks Institute, and Otto and Susie Collins, MS, of Collins Partners.
Speaking Out For More Fulfilling Relationships
In addition, he has led experiential, in-depth personal growth seminars and workshops in Sedona, Bahamas, Bermuda, Hawaii, Canada and throughout the USA. By guest hosting on a popular personal growth radio station (KEST radio in San Francisco, CA), Val discovered that his intuitive abilities could easily be just as effective over the telephone as in person. This ability enables him to reach out to people worldwide.
More Love and Relationships Training
Spiritual Counseling
Granted Doctor of Divinity & ordained as a minister and chaplain by Spiritis Church, Sedona, AZ (President of Spiritis Seminary: Archbishop Larry Jensen, D.D., Ph.D.).
Ordained as a Minister by the Church of Divine Man, Berkeley, CA (Rev Lewis Bostwick).
Studied and still currently practicing Zen Buddhist Meditation since 1966. Mentored by Suzuki Roshi, Los Altos, CA.
Intuitive Counseling: Completed 7 years of training at the Seminary of the Church of  Divine Man, Berkeley, CA. Mentored by Rev. Lewis Bostwick.
Studied and practiced Rebirthing since 1988. Influenced by Leonard Orr, Sierraville, CA.
Granted Doctor of Philosophy: Pastoral Counseling in Spiritual Science by the Church of Cosmic Wisdom, Oklahoma City, OK. (Archbishop Delbert Smith, Ph.D.).
Studied and practiced QiGong and Kudalini Meditation with Kundalini Support Network, Denver, CO. (Founder: Susan A Carlson, BSN, RN.).
Clinical Hypnotherapy Training
Certified by and member in good standing with the National Guild of Hypnotists, Merrimack, NH, Certification #21795
Certified by American Institute of Hypnotherapy, Honolulu, Hawaii and Member in good standing with the American Board of Hypnotherapists, Certification #H12604
Member in good standing with the National League of Medical Hypnotherapists, Member #MH10398
Been in private practice since 1990 as a consultant and then as a certified clinical and medical hypnotherapist.
Clinical Psychology Studies
Bachelor of Science degree,  (Major in Clinical Psychology and Minor in Sociology) course work at California State University at San Jose, CA., granted by the Excelsior College, Albany, NY
Gestalt Therapy- mentored by Phil Schleimer M.S.W., County Mental Health Dept, San Jose, CA
Group Therapy-mentored by Ben Finney, Ph.D., Asilomar, CA and Napa State Hospital
Gestalt Therapy-mentored by Fritz Perls, M.D. Ph.D., Esalen Institute, Big Sur, CA.
Neuro-Linguistic Programming
Certified by National Federation of NeuroLinguistic Psychology, Member #0801-303779 (Founder: William D. Horton, Psy. D., CADC, licensed Psychologist, Englewood, FL).
Group Dynamics
Advanced Instructor with Sage Seminars
Guest Instructor for T. Harv Eker's Street Smart Business School
Advanced Instructor with Kundalini Awakening Intensives
Facilitated private spiritual counseling groups (Living Ultimate Values)
Team Building (Universal Flavors, Inc.)
Given advanced trainings for and has worked with psychiatric social workers, psychotherapists, psychiatrists, and holistic medical doctors including: Psychotherapist- Linda Roebuck, M.A. in Baltimore, MD; Social psychiatrist- Ari Kiev, M.D. in NYC, NY; Holistic Medical Doctors- Ron Peters, M.D. in Ashland, OR and  Larry M. Broadie, M.D. in Oklahoma City, OK.
Teaching Experience
Memberships & Affiliations
Benicia, California Chamber of Commerce
Capitol Speakers Toastmasters Club, Benicia, CA
BAM (Bay Area Metaphysics), San Jose, Ca
Kingsbeach Metaphysics Meetup Group, Kingsbeach, CA
Val's Fulfilling Relationships Mission