About Fulfilling Relationships
Fulfilling Relationships is the relationship coaching and spiritual counseling division of our business Living Ultimate Values. We started our company in 1993 to help people unlock their true magnificence, experience more joy and live more authentically.
We offer relationship coaching and spiritual counseling services, e.g., for help with issues in communication, fears and anxiety, and love and relationships. Also, we occasionally offer local personal development classes in the Law of Attraction, Transforming Your Inner Critic and Sleeping Like a Baby. However, we are temporarily taking a break from teaching these live classes until further notice. (Other offerings are in the works!)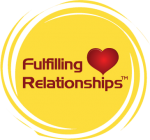 Our Team
Val Logan, Owner of Living Ultimate Values, founder of Fulfilling Relationships
Jeanette Logan, Owner and administrative assistant
Living Ultimate Values is located in Northern California, 30 miles Northeast of San Francisco. We serve customers locally in-person and by telephone, throughout the USA by telephone and worldwide using Skype (free internet communication).
To Learn More About Fulfilling Relationships
Are You For Ready For Better Love and Relationships?
If you're not able to see the forest because of the trees, you may be focusing on the problem and not the solution, without even realizing it. If continuing to do what you have always done is not giving you the results you want, then why not contact me? I would love to support you!
Warm Regards,
Val Logan
Owner of Living Ultimate Values
Huge Relief From Fear and Anxiety

"I have never worked with someone like Val. In 5 minutes of question and answer he was able to identify and have me identify issues that I didn't even know I had. At the end of our brief session I felt a huge well of energy open up and it was as if someone had taken a huge brick off of my heart."
~Zach Gold, New York City