Our Life Purpose: Living the Authentic Life
Our purpose is to help ourselves and others to EXPERIENCE authentic love, joy and freedom that gets better and better as time goes by.
Our Fulfilling Relationships Business Mission
Through interactive and educational coaching, counseling, classes and workshops we uplift and guide people into their own freedom, peacefulness and aliveness so that what they do becomes more congruent with who they really are.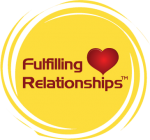 Conscious Use of the Law of Attraction
We show people how to give to themselves what they feel is missing in their lives, how to establish and maintain deeper and more satisfying connections with others, and how to find and masterfully utilize the treasure within any life challenge that may come up along the way.
All of this naturally inspires a passionate purpose for being here and helps to create the authentic and balanced life full of fun adventures. We feel this is what life is all about.
Our Love and Relationships Philosophy
WE BELIEVE RELATIONSHIPS ARE OUR BEST TEACHERS. All relationships, whether they are with Divine Spirit, family members, co-workers, close friends, a life partner or with one's own self, encourage us to grow and develop. This interactive growth process, though challenging, is also very rewarding when we realize it helps us to improve who we are as valuable, genuine human beings.

Our value style is humanistic, meaning that we regard each person as valuable and having the potential for greater fullness of living. Our approach is holistic, which means that we consider all aspects of our clients' and students' lives (physical, emotional, mental, social and spiritual), as important and necessary elements in their development. Our theoretical approach is eclectic, which allows us to select from a variety of strategies in working with clients and students as unique and resourceful individuals who desire fulfilling relationships.
Non-Invasive and Non-Traumatic Support for Handling Fears and Anxiety

"In the last 3 years, I have been through many large and small group sessions with Val, and I have yet to meet anyone who was not profoundly moved by, and grateful for, the opportunity to work with him. His is the first form of emotional process work I have seen that is completely non-invasive and non-traumatic.

His approach is gentle and self-paced; his engaging sense of humor evokes the best, and lightest in all of us; and the support that his wife, Jeanette, brings to the work is a testimony to the value, clarity and efficacy of Val's unique process.

I am deeply grateful for the opportunities I have had to work with them both, and I highly recommend the experience to anyone who is ready to bring more clarity and openness into their life."

~Metta Zetty, M.Ed. in Human Resource Development Leadership, San Antonio, TX