What If You Could Allow Your Authentic, Passionately Alive, Creative Self To Emerge?  What Then?
Would You Attract And Then Build The Conscious, Loving, Trustworthy Relationships That You Desire? You Bet You Would!
Transformational Life and Relationship Coach, Val Logan, Will Teach You How!
Conscious Fulfilling Relationships
If you desire to attract and build healthy, conscious love and relationships (of all types) then it is essential that you first learn how to develop a loving, honest and accountable relationship with yourself. You can not successfully draw the healthy, authentic love you desire into your life if you are not yet authentically loving yourself.
Fears and Anxiety? Issues in Communication?

Every one of our relationships, including the one we have with ourselves, encourages us (willing or not) to grow and develop. One thing is for certain, life, love and relationships bring us challenges.
See Into Your Soul and LIVE the Authentic Life

A skillful, experienced guide can see through all of our convoluted perceptions and behavior patterns right into our souls.  He can deeply hear what we really want and need to say and show us how to say it so that we are empowered to create the authentic life we truly love.
Develop Confidence With Using The Law of Attraction

A compassionate, gifted educator can teach us how to be at peace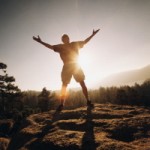 with who we really are so that not only do we better manage what comes our way, but we also attract more support and harmony from the world around us.
Self-Sabotaging Inner Critic? Trouble Sleeping?
Transformational Life Coach and Spiritual Counselor, Val Logan, can help you become the confident, happy & healthy person you want to be.  His compassionate and skillful support may be just what you need.
Meet Val, Love and Relationships Expert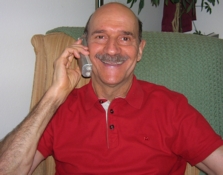 "I'm Val Logan, President of Living Ultimate Values and founder of Fulfilling Relationships. I'm a communication expert, a professional relationship and transformational life coach and an intuitive spiritual counselor.  I am totally committed to helping you get the results you're looking for with your love and relationships, your wellness, your career, your spiritual life or whatever else you want."  Discover what sets Val apart here.
LIVE Your Values
Val and his wife Jeanette are the owners of Living Ultimate Values, a company they formed to help people unlock their true magnificence, experience more joy and LIVE the authentic life.