The Authentic Life Connection with Divine Spirit
Why are you here and what is the authentic meaning of your life?
Do you feel disconnected from your most fulfilling relationship of all, Divine Guidance?
Are you too busy to devote time to the stuff that really matters?
Are you lacking inspiration in your life, love and relationships?
Does your inner critic keep you from slowing down and going within?
Do stress, fear and anxiety run your life?
Do you have a lingering feeling that something is missing?
Does your inner critic make you feel unworthy of receiving?
Do you feel alone in the world and deprived of love and fulfilling relationships?
Do you think that God is punishing you?
Are you drawing things to you that you don't want in your life?
There Is Hope for a Fulfilling Relationship with Source
Don't Despair. Val will help you awaken and deepen your Spiritual connection. There is no fulfilling relationship that is more important than the one between us and our Divine Source. There are many paths, tools and spiritual disciplines that we can use to help us attain a deeper connection with our Divine Source. Working within the context of your own spiritual path, Val will help you discover the deeper, more meaningful purpose in living your authentic life.
Love Versus Fear and Anxiety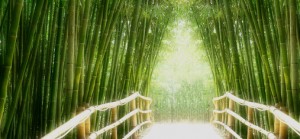 Very often, because of issues in communication, people will struggle with their spirituality. They were taught to be afraid of the unknown, afraid of their own deeper truth within. Our Divine Source is the Loving Presence and the Creative Life Force that is within us and all around us. We see it in Nature and in the twinkle of a child's eyes. We experience it within ourselves when we are in a state of curiosity and wonder or when we feel a loving reverence for life.
This naturally open state of Being inspires us to seek a deeper understanding of ourselves and our place in this universe. However, if as a child you were not allowed or encouraged to explore your own spirituality, if you were expected to accept the views of those around you without question, then you very likely experienced a painful internal conflict. This is how the inner critic is born.
The Need To Belong Can Cause Communication Issues
As humans we have a need to belong and we yearn for community. Because of fears and anxiety, we often pay a very high price to feel accepted by others. We may choose to abandon our own quest for inner truth because we're afraid that if we go beyond the limiting beliefs of those around us that we'll be harshly judged, rejected and left alone. And yet, when we disconnect from this essential, experiential, passionate part of our being we are left feeling disempowered, uninspired, fragmented and very often depressed. This is where many people get stuck.
Passionate Quest for The Authentic Life
Finding ways to belong and still be true to ourselves is a very worthy journey indeed. This passionate quest for living the authentic life IS our connection to Divine Spirit. Divine Spirit keeps wanting us know more and to to be more so that we can love more and be more creatively alive. Without this Quest it is impossible to know truth. Truth is made known to us through our deeply felt sense experience of life.
Feeling Alive or Dead? Both Affect The Law of Attraction
Let yourself move towards the type of support that genuinely FEELS good to you. Ask yourself if what you are involved in, and how you are participating in it, is causing you to feel alive or dead. Learn to trust your own inner sense of what is right for you. That is your ticket home. That is what will get the law of attraction working for you instead of against you. That is what will make your relentless, challenging pursuit a joyful, fun adventure.
Val Will Teach You How To
Awaken and deepen your most fulfilling relationship, your genuine Spiritual Connection
Release fear and anxiety, cultivate deep inner peace and become more present
Discover the more meaningful, authentic purpose in your life
Harmonize your giving and receiving with the law of attraction
Transform you inner critic and realize choices that you didn't know you had
Feel naturally inspired to take actions that make a real difference in your life
Trust your own intuition and receive Divine Guidance
Attract more of what you REALLY want
Increase your vitality and feel more energetically alive